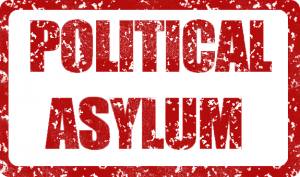 Asylum is granted to individuals who are already living in the United States and are unable to return to their home country due to fear of being oppressed in regards to their race, religion, nationality, membership, gender, sexual orientation, and any other political opinion.
Asylum status is closely related to refugee status with the only difference being in how the person obtains the permission to stay in the United States. The asylee can file for permanent residency status after 1 year of living in the United States.
Eligibility
To be eligible to be an asylee in the United States:
– you must ask for asylum at any point of entry (airport, seaport, border)
– you must file an application for asylum within one year of your arrival in the US
– you can ask for asylum after 1 year living in the US, given the conditions in your country have changed
– you may also ask for asylum status after 1 year if some serious conditions prevented you from doing so before
– you can apply for asylum status even if you are an illegal immigrant or have been placed in deportation
Asking for asylum can be a lengthy process which includes lots of paperwork and a series of interviews with judges, officers, and lawyers. You will need to complete an official form which will then be processed and reviewed. You may download the Form here.

Can I Apply for a Work Permit as an Asylee?
Asylum applicants cannot apply for employment at the same time that they are applying for asylum. You should wait at least 150 days after the application process before you can apply for a job.
Can I travel Outside of the United States?
If you are in the process of an asylum application and you want to travel outside the US, you need to ask for permission before leaving. This permission is called Advance Parole. If you do not ask for permission, your asylum application process will be dropped and you may not be allowed to return to the US. If your asylum application is approved, you will be able to apply for a Refugee Travel Document which will allow you to travel abroad and return to the United States.
If you or a loved one is seeking asylum in the United States, you may ask the help of a professional immigration lawyer.