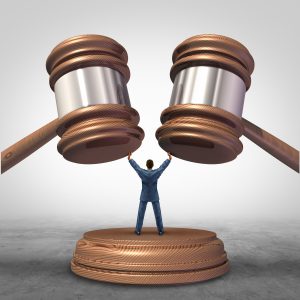 Dispute resolution refers to solving a conflict, dispute or claim between parties through a number of processes. Dispute resolution is usually chosen as an alternative to having a court decide the outcome of the issue. It can be applied to any types of conflicts, including family, neighborhood, employment, business, housing, personal injury, consumer, and more.
Some of the most common disputes relate to:
– Contracts
– Partnerships, Leases
– Commercial agreements
– Construction
– Estates
– Family assets, custody, and divorce
– Material damage
Dispute resolutions are usually cheaper and faster, often reaching a common ground between the two parties. An attorney is not necessarily required in a dispute resolution process but they can be sought for legal advice and to represent the interests of their clients.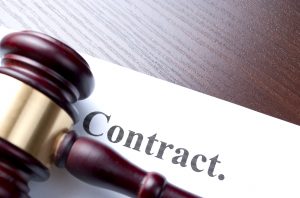 Dispute resolution processes fall into two major types:
Adjudicative – such as litigation or arbitration, in which a judge, jury or arbitrator determines the outcome
Consensual processes – such as collaborative law, mediation, conciliation, or negotiation, in which the parties attempt to reach an agreement.
There are a number of other different forms on how to solve a dispute, such as:
• Case Evaluation
• Facilitation
• Family Group Conference
• Multi-Door Program
• Neutral Fact-Finding
• Ombuds
• Parenting Coordinator
• Pro Tem Trial
• Private Judging
• Settlement Conferences
• Special Master
• Unbundled Legal Services
• Cooperative Practice
• Divorce Coaching
• Early Neutral Evaluation
• Mini-Trial
• Summary Jury Trial
However, the main types of dispute resolution procedures are; litigation, where a verdict is reached by a judge in court between the two opposing parties; arbitration, whereby an independent arbitrator resolve a dispute; and mediation, where the parties involved reach a settlement by themselves with the help of a mediator.
Lawyers involved in dispute resolutions offer legal advice to their clients of the chances they have of winning the case at court or in an arbitration. Attorneys may even find other viable ways to settle the dispute and liaise with the opposing lawyer to come up with an agreement that is beneficial to both parties. They will also prepare the required documents due for the court hearing and see that the verdict is enforced afterward.
Some people may have a support person with them during the dispute resolution process. It can be:
– a family member
– a friend
– a work colleague
– a social worker
– a union representative
– a professional adviser such as a lawyer
Disputes can be solved in many ways and a lawyer is best qualified for finding the perfect solution.