Construction law is a general term that encompasses the vast scope of operations related to construction projects, from residential to commercial building. This extensive area of the law helps to prevent possible disputes from occurring while ameliorating the ones which do arise during the building process.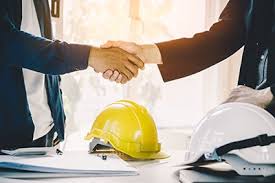 Because the construction of a residential home or building requires a considerable amount of coordination between many professionals, planning is a must. As a result, much of this law is comprised of contracts (the agreements made between the owner, contractors, subcontractors, suppliers, engineers, architects, developers and so on). That is why it is extremely wise to hire an attorney during the planning phases to ensure that you are protected throughout the entire project. It is always far easier to address an issue before it becomes a problem versus after.
Many people underestimate the value of hiring an attorney prior to signing a contract rather than when a disagreement begins. They view this as an added expense. However, doing so is actually a relatively modest investment when considering the problems taking this step can actually prevent. Legal battles, complacent workers, delays in building, defective work, and cost overruns are just a glimpse into the myriad of issues you can potentially avoid when you hire an experienced construction attorney from the beginning of a project.
How can a lawyer help you with building contracts?
Once you hire an attorney at the very start of your project, you are already at an advantage. A construction lawyer can help you determine the most profitable financial terms for you in a contract. They are also experts at determining your risk factors and helping to mitigate your downside. A lawyer can also help you identify if you are at risk of losing money on your project and how much you will be responsible for in the event that something goes wrong. In addition, your attorney can assist in managing certain risks that you may undoubtedly need to take when undergoing a complex project.
Another invaluable tool your lawyer can provide is the ability to assess unfair terms or conditions that are stated in the contract. There is no ideal contract, but both sides must be willing and able to compromise so that each party agrees. Any unrealistic, oppressive, or difficult to achieve terms should be eliminated and may even be considered a violation of the law. Do not rush into signing a contract simply to get the project moving or to collect your first check. This could place you in a very compromising-and expensive-position.
Because there are so many parties involved in the process of building, construction law is a very complicated. Including some of the main issues we have already looked at, there are also insurers, design professionals, lenders, sureties, construction managers, and governmental entities to consider. Each link added to the chain increases the complexity of the project and the potential for conflict. If you do not have a construction law attorney backing you up, you may encounter some very costly circumstances. As mom always said, better safe than sorry, and this is exactly what she was talking about.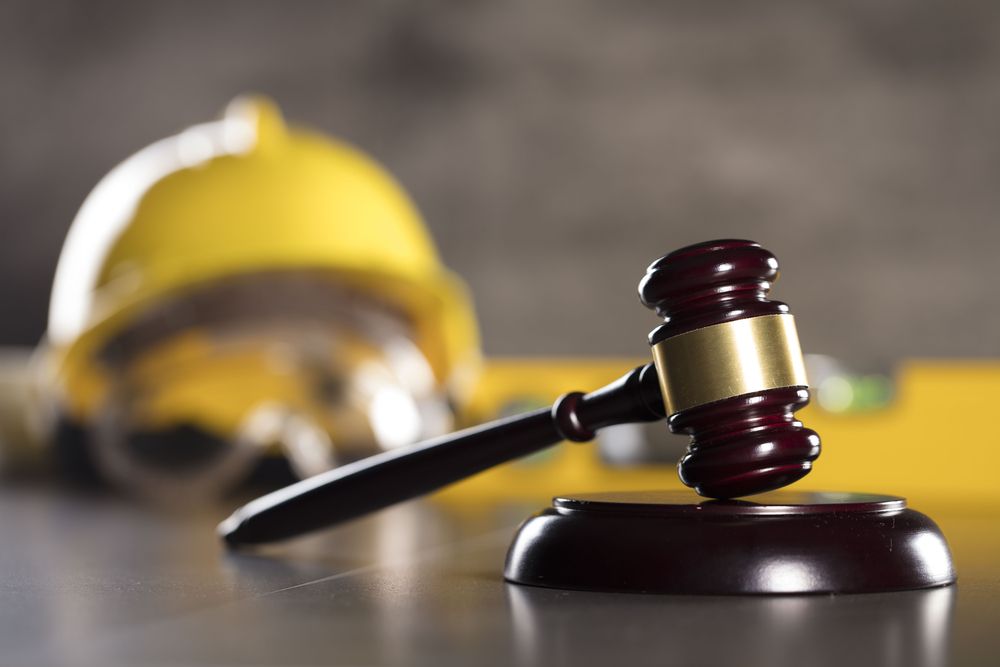 Why should you hire an attorney?
There are many responsibilities that a construction attorney will undertake upon being engaged. A good attorney will handle all the legal issues involved with the entire project including financing, negotiating and creating contracts, and dealing with any settlement claims after the project has been completed. They can also help with managing the compliance of state and local entities, claims of lien, and offering suggestions for financing options. The list of responsibilities a construction attorney will undertake is significant and hiring one can be the best choice you have ever made if you are involved in this complex industry.
Many people think that you need to hire a construction attorney when disputes occur or when someone breaches a contract during the construction process. This is a common misconception. Hiring an attorney at the beginning of the project is not only a preventative measure but can also be a huge time and money saver in the event that a future dispute occurs. It is when attorneys are hired to do damage control that the bills start to add up.
You see, when dealing with construction, most of the time everyone involved is on a strict timeline for completion. When a conflict ensues, it could potentially put your project on hold which could end up being a costly circumstance. You can also encounter court costs, attorney fees, claim compensation and more. However, if you take the initial step of hiring a lawyer at the beginning of the project, you will not need to waste any time bringing the attorney up to speed on the details of the situation at hand. He can then go straight to addressing the issue immediately.
Whether you decide to hire a construction law attorney prior to beginning your project or when a dispute occurs, it is always best to look for an experienced lawyer that understands the complexities of construction litigation. It will save you a lot of money and headaches in the end and you will learn that an attorney many times can be your best friend and most trusted ally.
Kane Construction Management Inc provides the expertise, technical and legal knowledge for the success of your project. They have more than 30 years of experience in the industry. They are a Florida State Certified General Contractor and a Certified Underground Utilities Contractor.