David and Louise Turpin abused their 13 children for years until one daughter managed to escape and alert police in January 2018. These children grew up in an environment so tightly controlled and abusive that when the media discovered what these kids had to endure to survive, they dubbed the Perris, California home a "house of horrors."
The seemingly hyperbolic moniker was unfortunately rather fitting, as the Turpin children were so confined that neighbors rarely saw them outside and noted how pale they were on the rare occasion that they did. For a few of the 13 Turpin children, this lasted decades. Some of the children were so removed from the world that they didn't know what medicine or police were when they were finally released from their confinement.
The Turpin Children Are Saved
When police officers entered the Turpin family's home, they found the children there so malnourished that they couldn't even tell that one of the victims was actually a 29-year-old woman when they saved her. She was the eldest of the Turpin kids but was so underfed and unwell that her muscle growth had stagnated and she clocked in at a mere 82 pounds.
Feces adorned the carpets as the Turpin parents didn't always allow their kids to go to the bathroom. The Turpin children had even been chained or tied to their beds rather frequently.
Between only being fed once a day and being granted one shower per year, it seemed inevitable that one of the Turpin children would make a run for it. In January 2018, David and Louise Turpin's 17-year-old daughter finally did.
She jumped out of a window and called 911 and plead for officers to save her siblings. That was how the disturbing Turpin family tale began to come to a close, or rather, brought the country's attention to it.
It will be a long road to mental and physical recovery for the 13 Turpin children as their parents spend the rest of their lives likely in prison. But perhaps Louise Turpin's own past will shed some light on the horrifying person she became to her children.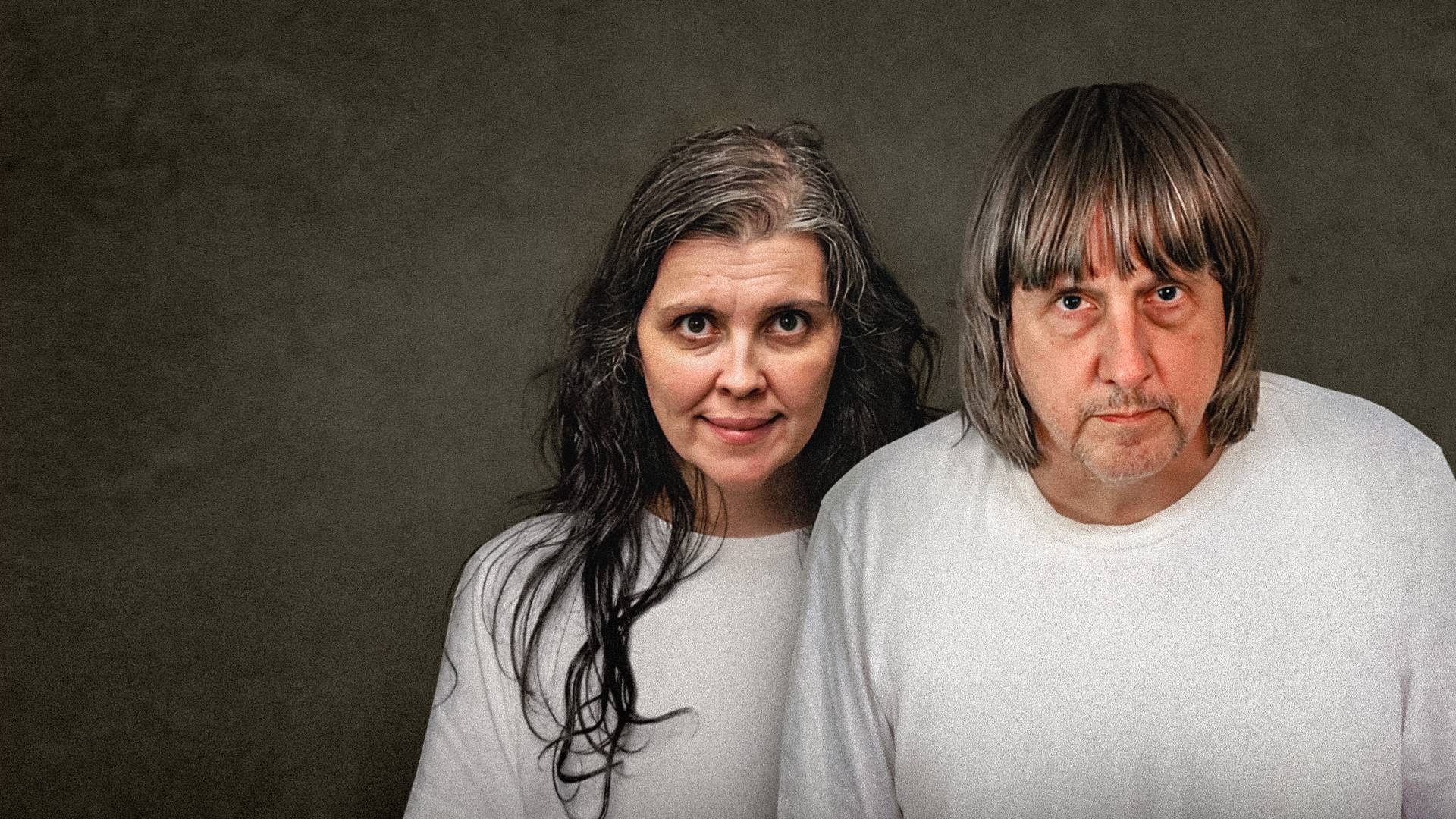 Louise Turpin's Background
The Turpin parents were charged with multiple counts of torture, false imprisonment, child abuse, and cruelty to a dependent adult, The Desert Sun reported. David and Louise Turpin recently pleaded guilty to 14 related criminal charges and will likely spend the rest of their natural lives in prison.
How Louise arrived here, however, was through an abusive and toxic childhood of her own. Louise's sister, Teresa Robinette, told The Daily Mail that their mother, Phyllis, regularly "sold" the two girls to a wealthy pedophile who would routinely abuse them. Elizabeth Flores, Louise Turpin's other sister, offers insight that makes for a more complete picture of who the Turpin matriarch really was and how it may have been inevitable that she becomes the torturer of her own children.
Flores' book Sisters of Secrets contains troubling allegations against Louise Turpin. Flores not only corroborated Teresa's claims that the siblings were repeatedly sexually abused, but that Louise also began to practice witchcraft as an adult, was consumed by gambling, obsessed with snakes, and suffered from severe alcoholism.
Of course, Louise wasn't alone throughout her obsessive engagement in all of these worrisome activities. To this day, the "House of Horrors" mother has remained a married woman — and in order to paint an even more clarifying picture of this bizarre, lifelong saga, a look at David Turpin is required.
The Turpin Family Patriarch: David Turpin
The abusive patriarch of the Turpin family had a rather promising childhood and early career, Collegiate Times reported. As a Virginia Tech University alumni who studied computer engineering, he reportedly worked for both Lockheed Martin and General Dynamics before retiring in 2012.
As a child who grew up 40 miles outside of Blacksburg in Mercer County, West Virginia, landing two high-level positions with two of the biggest defense companies in the world was an impressive coup. David attended the same high school as his future wife, though he was eight years older.
David and Louise Turpin eloped when the patriarch was 24 years old and his wife 16. He had convinced her Princeton, West Virginia high school to let him sign Louise out and the two made it all the way to Texas before Phyllis Robinette and her husband Wayne's police complaints forced the couple back home.
Louise's father was a preacher and oddly enough, his motivation to bring her back stemmed entirely from the urge to have a proper ceremony, The Daily Mail reported. The 1,000-mile cross-country trip came to a close with David and Louise getting married back in Princeton in 1984.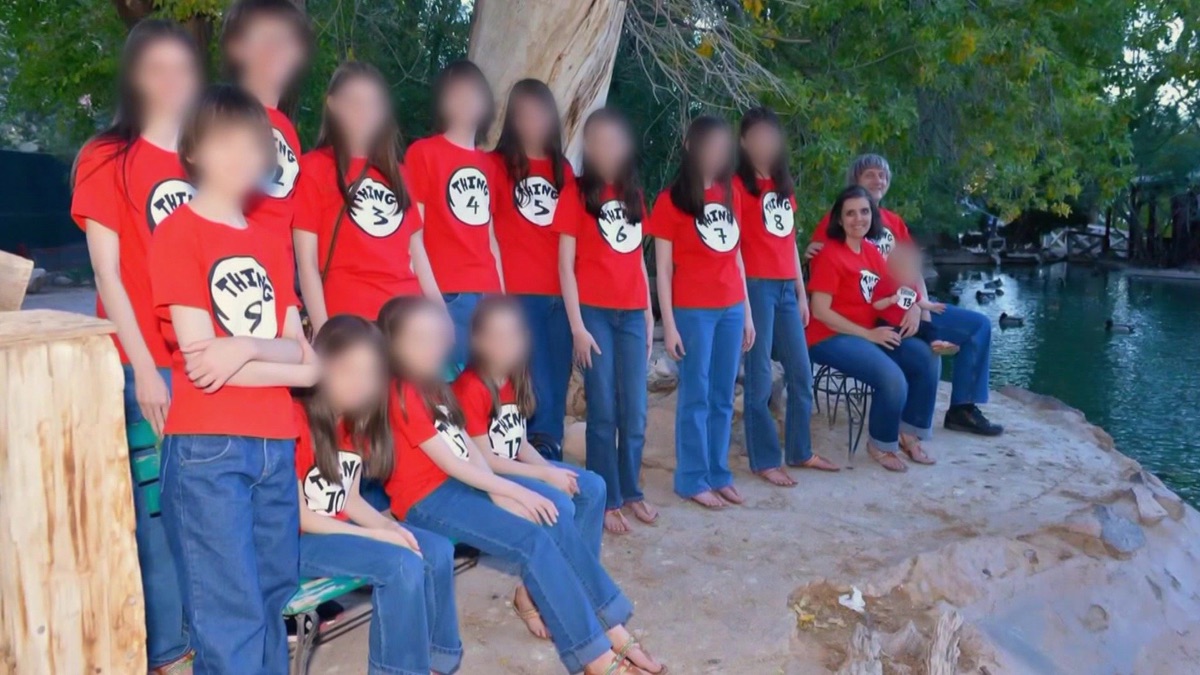 Though David was quite successful both academically and professionally, things began to sour for him as a husband. A 2011 bankruptcy filing for $240,000 in credit card debt reflected either shoddy accounting, a lack of professional opportunities, or increased detachment from the world. In conjunction with the disturbing household revelations, of course, all of the above may have begun to seep in.
The bankruptcy documents listed his income as an engineer at Northrup Grumman, another upper-league defense corporation, at $140,000 per year. He was also listed as the principal of the Sandcastle Day School — which he operated out of his home for their 13 children.
His wife, meanwhile, was listed as a "homemaker" with the Perris residence and its function as a school serving as the hub of her educational role to the 13 students. This sordid lifestyle for the Turpin family continued for years until one winter day in January of 2018, their 17-year-old daughter finally blew the whistle.
Imprisonment For The Parents
David and Louise Turpin pleaded guilty to 14 felony charges in order to avoid a trial on February 22, 2019. These included one count of torture, four counts of false imprisonment, six counts of cruelty to adult dependents, and three counts of willful child cruelty, The Los Angeles Times reported.
With their sentencing expected on April 25 2019, the parents were eager to avoid having their children testify in court. In comparison to what the Turpin parents inflicted on their kids, of course, appearing in court might've been a relatively minor inconvenience for the Turpin children.
Prosecutors described how thoroughly the Turpin children were traumatized and that their cognitive impairment and nerve damage will likely affect them for the rest of their lives.
Tragically, life for the Turpin children hasn't gotten much easier. As of June 2022, many of the younger children have been "victimized again by the system" as they were fostered by people who were later charged with abuse, according to USA Today.