On July 13, 2013, Americans waited with baited breaths for the verdict of a trial that would ultimately go down as one of the most controversial cases of our generation. Still, many weren't ready when George Zimmerman was acquitted and declared a free man. And it's not the first time a trial has led to Americans questioning our justice system and ourselves. Check through our list of 7 controversial court cases over the past two decades.
Detectives Gescard F. Isnora, Marc Cooper and Michael Oliver (2008)
Charged With: Manslaughter, assault and reckless endangerment
The Trial: On the night of November 25, 2006, three undercover NYPD officers opened fire at Club Kalua in Jamaica, Queens, injuring two men and fatally killing one, Sean Bell. On the night of his bachelor party, Bell had reportedly got into a verbal altercation outside the club when one undercover police officer says he heard, "Yo, get my gun." When Bell and his friends got into the car to exit the scene, they were pulled over by an individual later identified as an undercover cop. As Bell sped off, Detective Isnora, who was at the scene of the crime, declared "gun" to the other police officers. Fifty bullets opened fire on the car in less than a few seconds.
Outcome: On April 25, 2008, all three cops were acquitted on all counts. The case incited anger and national attention, and on May 18, 2010 a civil suit was lifted and a settlement from New York City to Sean Bell's family of $3.25 million was reached.
Scott Lee Peterson (2004)
Charged With: First-degree murder
The Trial: The murder of Laci Peterson was one of the most mind-boggling murder cases of the ages. On December 24, 2002, a pregnant California woman was reported missing from her Modesto home. The murder mystery case quickly picked up national attention when Amber Frey, who had begun dating Scott Peterson, told police officials that he had mentioned he was a widower two weeks before his wife's alleged disappearance.
Outcome: On March 16, 2005, Peterson was sentenced to death.
Amanda Knox (2011)
Charged With: Sexual assault, murder and first-degree burglary
The Trial: On November 1, 2007, English student Meredith Kercher, who'd been studying in Perugia, Italy, was found dead in the apartment she shared with American student, Amanda Knox. In a controversial trial with the Italian law, Knox along with her boyfriend Raffaele Sollecito, was accused of sexual assault, murder, and first-degree burglary.
Outcome: While Knox only served four years of her 26-year sentence, her conviction was appealed in October 2011. An appeal of the couple's murder conviction was overturned in March, 2013, sending the case right back to the Italian Supreme Court, leaving the case up for reconsideration.
Officer Johannes Mehserle (2010)
Charged With: Involuntary manslaughter (of Oscar Grant III)
The Trial: In a case of wrong place at the wrong time, on the morning of New Year's 2009, Oscar Grant III was gunned down by BART Police officer Johannes Mehserle in Oakland, California. BART officials were called to the Bay Area rapid transit train after a fight broke out. Grant had been laying face down on the Fruitvale BART station platform along with many other passengers. Mehserle claimed Grant resisted arrest. According to witnesses, the officer said "get back, I'm going to tase him" before shooting Grant once in the back. The video captured on camera phones was viewed millions of times.
Outcome: On July 8, 2010, Merschle was found guilty of involuntary manslaughter and acquitted of voluntary manslaughter and second-degree murder. He served less than two years and is currently free.
Casey Anthony (2011)
Charged With: First-degree murder, aggravated manslaughter of a child and aggravated child abuse
The Trial: The remains of Caylee Anthony were found in December 2008. When Casey Anthony reported that her 2-year-old daughter went missing, there were way too many holes in her story. First of all, the nanny she had reported last had her child never existed and the job she held at Universal Studios was a complete hoax.
Outcome: The six-week televised court case was highly publicized and became compared to the O.J. Simpson trial. On July 5, 2011, Casey Anthony was acquitted of all charges.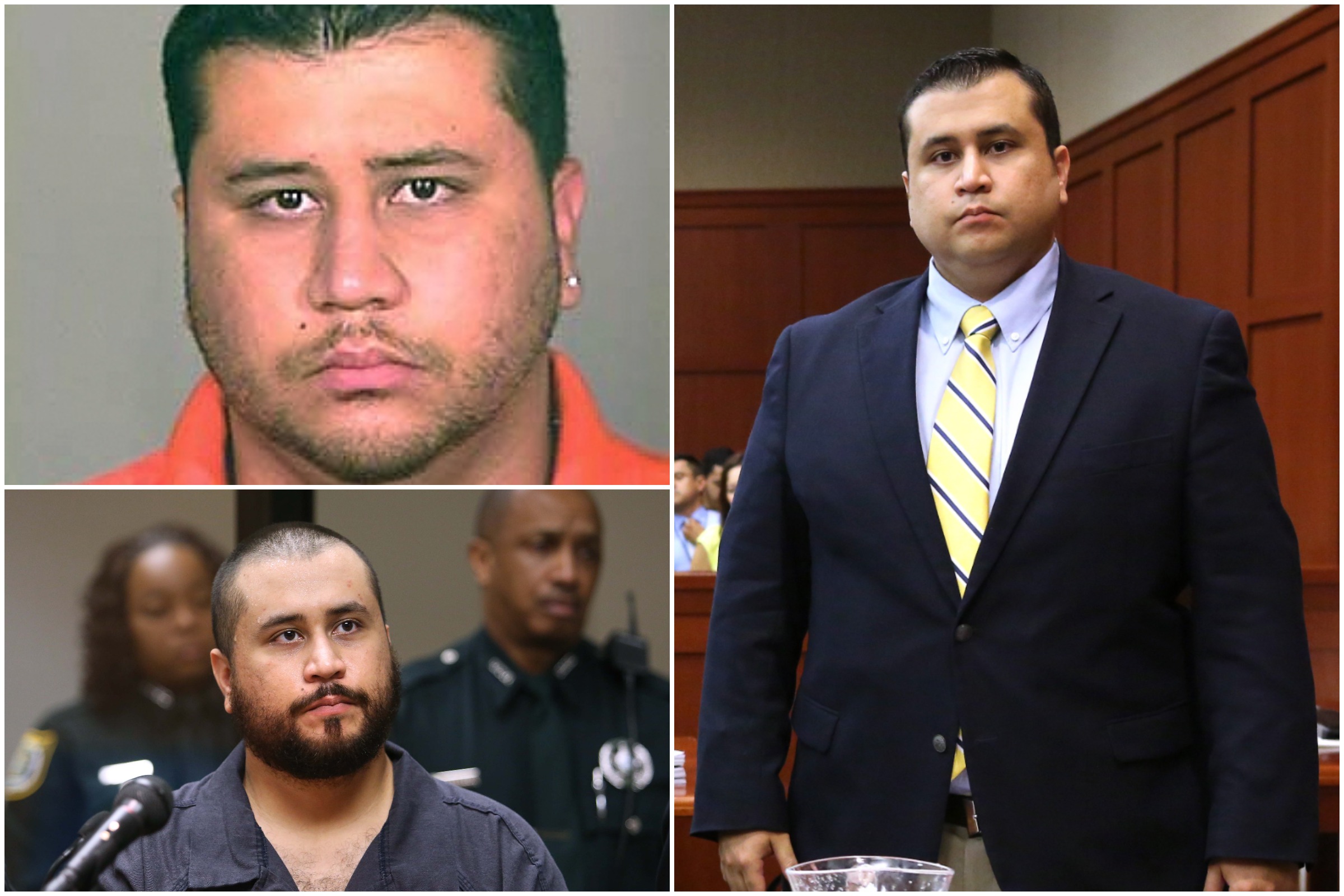 George Zimmerman (2013)
Charged With: Second Degree Murder
The Trial: On the night of February 12, 2012, 17-year-old Trayvon Martin was shot and killed in the Sanford, Florida neighbourhood where he was temporarily staying. George Zimmerman, alarmed by Martin's reported "suspicious" activity called 911 to report Martin's alleged discrepancies. "This guy looks like he's up to no good, or he's on drugs or something," Zimmerman reported. "It's raining and he's just walking around, looking about" and "looking at all the houses." Shortly after, a violent encounter ensued, ending with a deadly gunshot to Martin's chest.
Outcome: On July 14, 2013, Zimmerman, who declared self-defence, was acquitted on charges of second-degree murder and manslaughter.
Marissa Alexander (2012)
Charged With: Three counts of aggravated assault with a deadly weapon
The Trial: The racial undertones that endured in the Zimmerman trial also shed more light on Marissa Alexander, a black woman who attempted to shoot her abusive husband in what she also declared as self-defence. In August 2010, Alexander and her then-husband Rico Gray reportedly had a verbal argument after Gray found text messages from her former husband while going through her phone. Alexander says she then retrieved her handgun from the glove department of her car and shot the gun once in the air as a warning shot. After the shot was fired, Gray fled his home to call 911.
Outcome: Alexander was sentenced to 20 years in prison.
Are there any other trials that we've missed off this list? Let us know about them in the comments below.