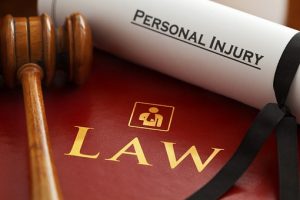 When you get injured, you might be asking yourself the following questions:
• How will I pay my medical bills?
• Does my insurance cover these injuries?
• Am I due compensation for these injuries?
• Do I need an attorney?
This blog answers to all these questions and is a complete guide on the personal injury law.
Common Personal Injuries
Anytime someone is injured at the hands of another individual or a business, there is ground to file a lawsuit against the offender. An experienced personal injury lawyer will be able to determine upon which grounds you may file a lawsuit and will guide you through the different legal processes. Some examples of personal injury law are:
• Car Accidents – car accidents are the most reported cases of personal injuries.
• Medical Malpractice – this usually occurs when doctors fail to provide the correct treatment to a patient.
• Toxic Tort – this relates to injuries due to chemical products
• Slip and Fall – this type of injury is also quite reported by people. In this case, you are suing the owner of the property so that the latter can maintain his or her property in a safe condition
• Assault, Battery, and Other Intentional Torts – you may file a lawsuit for assaults or injuries caused by someone intentionally or by accident
• Dog Bites – dog owners should train their dogs or they may be liable to lawsuits in case their pets bite someone
• Defamation – injury to one's reputation happens if someone is spreading false claims about your character via libel or slander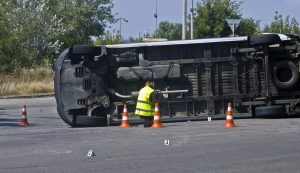 Steps to Take After an Injury
Immediately after the accident, you should seek medical assistance if needed. Once everyone is safe and out of danger, make sure to document the accident to the best of your knowledge. You may look for witnesses, take photographs, retain copies of medical bills or expenses incurred due to the injury. Make sure to contact your insurance company as well.
When you file a personal injury claim, you will likely deal with an insurance company representing the opposing person. Make sure to not accept the first offer right away. Your lawyer is here to go through all the details with you and ensure that you obtain a fair result in the end. The first offer is usually not a fair one. This may delay the settlement procedures but you are sure to obtain the best outcome in the end.
Knowing Your Worth
One of the most important steps in approaching a personal injury case is to find just how much your claim is worth. Medical bills and costs are the easiest one to judge as you can calculate it on the number of days you spent at the hospital and the cost of the treatments. The harder claims to analyze are those based on trauma or emotional distress. However, a skilled lawyer is capable of helping you reach a fair and just settlement.
Claims Against You
You may be sure that the other party will fight against any of your claims and try to put the blame on you. You may expect the following defenses:
• Plaintiff's comparative fault – this means that your own negligence or mistake caused the accident. If you share the blame, your reward can be reduced by the amount of your fault or completely erased.
• Assuming the risks – if the accident occurred during a dangerous activity, then your claim will not be taken into consideration
• Already injured – if you were already injured or hurt prior to the accident, then there are no real proofs that your condition was caused due to the accident that you're claiming for. However, you may argue that the accident worsens your health.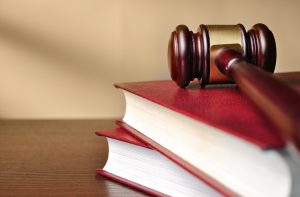 Why Hire a Personal Injury Attorney?
An experienced personal injury attorney will ensure that you obtain the best outcome and the correct compensation for your claim. The defendant's insurance company will likely play hardball in paying you the sum of money but your lawyer will fight for you and your rights. Moreover, the insurance company will know that you're being serious about the situation and offer more reasonable settlements.
Many attorneys take cases on a contingency basis, meaning that they will be paid a portion of your settlement or award and will only be paid if your claim is successful. Lawyers:
• will negotiate and litigate your case and see the case through to its completion
• will fight for a higher reward or settlements
• can navigate through difficult legal issues
If you or a loved one has been injured, make sure to contact a lawyer and refresh the scene in your mind. Click here to learn more about other types of injuries and the actions that need to be taken.