Skip tracing involves locating someone. Most entrepreneurs, debt collectors, and investigators apply it regularly. Typically, private investigators handle numerous skip-tracing lawsuits each year. Read on to learn more about skip tracing, its benefits and how to conduct it.
The Basics of Skip Tracing
Skip tracing is the process of locating someone who has run away mainly to escape paying his financial debts. A private detective then tries to find that individual's new contact address, and real-time location. Nevertheless, most investigators tend to group skip trace cases with lawsuits involving finding people on behalf of clients. They refer to them as locate cases.
A skip trace lawsuit resembles an ordinary locate case. Often, the person being traced, the person of interest (POI) doesn't wish to be discovered. A private detective can only disclose the POI's personal information to another person if there is a viable reason. They usually use public information, open-source intelligence methods, property deeds and specialized databases to trace a missing person. It enables them to locate people within a specific timeframe.
Who to Look For In Skip Tracing
Most persons of interest don't wish to be located. There are different people who a private investigator can trace including:
• Missing estate heirs
• Key witnesses in lawsuits
• Debt defaulters
• Fraudulent clients
• Absent defendants
What Information Can You Find Through Skip Tracing?
The main aim of a skip trace case is to locate a POI. After a private detective finds them, they can contact the POI, arrest them or share the information with interested parties. The investigator's final report contains vital information such as:
• Phone number
• Current address
• ID number or Social Security Number (SSN)
• Current workplace
Initially, the investigator looks for the POI's address. If it is unavailable, they look for any useful information such as their old addresses to locate them. A detective can use various resources to find POIs including interviews, investigator databases, canvassing, surveillance, and in-depth web research.
In skip tracing, a private investigator analyses a person of interest's personal information to determine their current location. They disclose it to third parties if they have a legitimate reason to use the data. A family can locate missing relatives through skip tracing.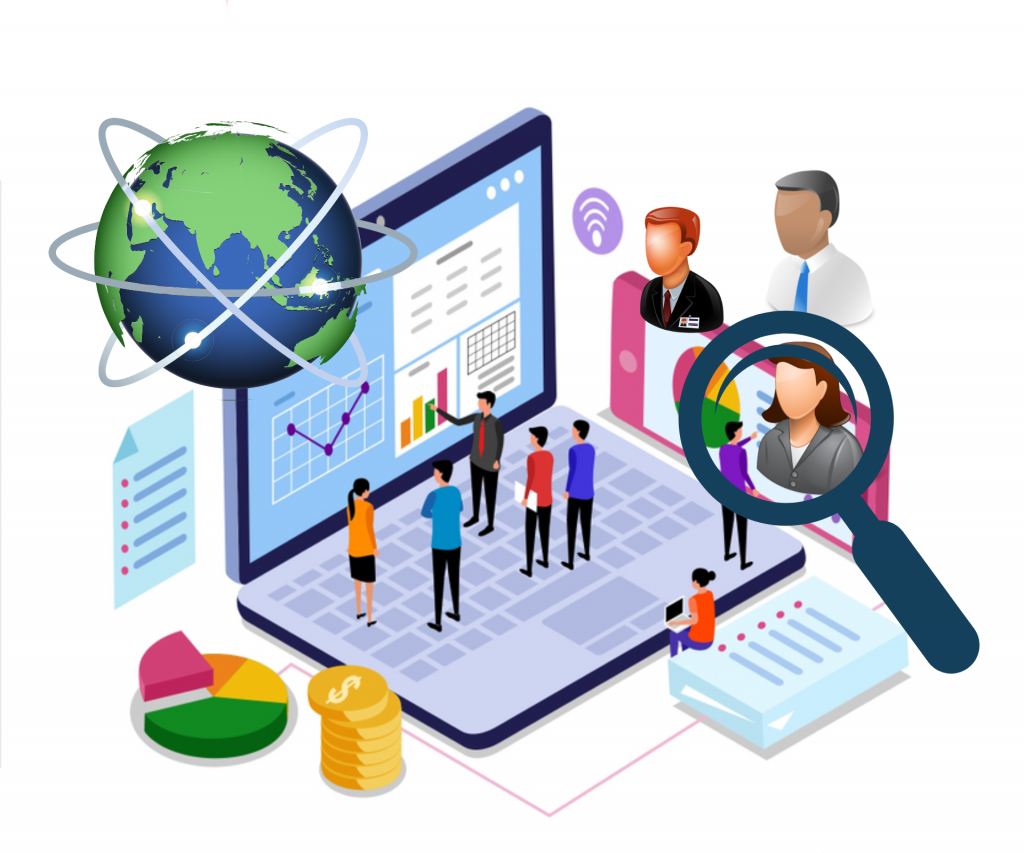 An Overview of a Process Server Performing a Skip Trace
A process server would perform skip tracing by collecting all of the information available on the person in question. All of the information they can gather is then analyzed and verified to determine where the individual's location is. Skip tracing can involve gathering a large amount of data or a small amount.
Most modern process servers automatically head to the Internet to begin gathering information on their target, but another common technique that is used is social engineering. Social engineering is the art of cold-calling individuals who might possess information on the subject.
Databases Used for Data Collection in a Skip Trace
Skip tracing involves utilizing a wide variety of databases and resources to collect the needed information. Skip tracing will often involve accessing the following types of resources:
• Credit reports
• Phone number databases
• Job applications
• Credit card applications
• Loan applications
• Criminal background checks
• Public record databases
• Utility bills
• Public tax information
• Courthouse records
• Air travel records
• Driver's license databases
• Vehicle registration departments
Skip Tracing Beyond Process Servers
In addition to professional process servers, there are whole companies that are dedicated to performing skip tracing. Although these companies have access to a wide variety of resources, it is not always possible to locate a person. If the subject cannot be found, then the skip-tracing company will create an affidavit of diligence. This affidavit is legally admissible in a court of law and will explain to the court why the individual in question cannot be located.
Work with a Professional Process Server to Get the Best Skip Trace Service
To obtain the best results, skip tracing should be performed by professionals. If you are experiencing difficulty serving court documents to the recipient, you can count on Centurion Process Servers. We specialize in serving the impossible by using the most comprehensive resources and the most up-to-date technology. Give our team a call today!